Characteristics
Vitale is a tool that allows the lifelong intelligent diagnostic analysis of physical activity. It is capable of prescribing individualized training to improve your physical condition, both at a functional and aesthetic level. In addition, Vitale includes specific programs to prevent and address a variety of health problems.
By means of powerful mathematical algorithms developed by graduates in sport sciences, physicians and engineers, Vitale adapts to all your needs and evolves with you, taking into account your current fitness level, your state of mind, available time, training facilities, weekly training frequency, and equipment at your disposal and so on. Vitale offers you a fully personalized and varied training plan with month-by-month changes, to adapt to your progress.
Vitale also adds support tools such as agendas for trainers, muscle and joint 3D-viewer, test sets, HD videos and more, the aim being to give a global service to all kinds of users (recreational, athletes, trainers, or managers of sports centers).
If you would like further information about Vitale, you can play the following video.
Benefits of Vitale
Vitale is science
Vitale incorporates the latest findings of the scientific community.
Vitale is adaptation
Total flexibility of analysis for a day-to-day adaptation to your needs.
Vitale is health
Algorithms created to improve and protect your health in any situation.
Vitale is multimedia
Vitale is universal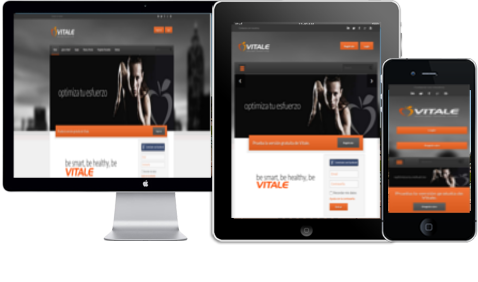 You just need access to the Internet.
Vitale is for Life
Every month we change your training. Different individualized cycles for your whole life.